Автор: Mineralist 11/02/2018, 14:53
Ian Cooke "Antiquasauria" CD + DVD-Audio
Origami CD jacket

<table><tr><td>[аттач картинки]
DVD-Audio :
MLP 5.1
MLP 2.0
DTS 5.1
Dolby Digital 2.0
LPCM 2.0

+ Instrumentals (Dolby Digital 2.0)
+ Video Extras
- Quetzalcoatlus (live)
- Epilogue (animated video)
- Polycotylus (animated video)
- Microraptor (art video)
+ Credits

</td><td>
CD, DVD-Audio
Prologue
Stegosaurus
Diplodocus
Microraptor
Polycotylus
Parasaurolophus
Quetzalcoatlus
Tyrannosaurus
Extinction
Epilogue
</td></tr></table>
<p> Ian Cooke: voice, cello, keyboards
Sean Merrell: drums, percussion
Ian O'Dougherty: guitar
Whit Sibley: bass
Produced and recorded by Ian O'Dougherty
Surround mix and DVD authoring by http://m-music.ru/index.php?showtopic=6593&hl=wilkes at Opus in London, U.K.</p>
Greater Than Collective (D15070438). 2015
Прикрепленные изображения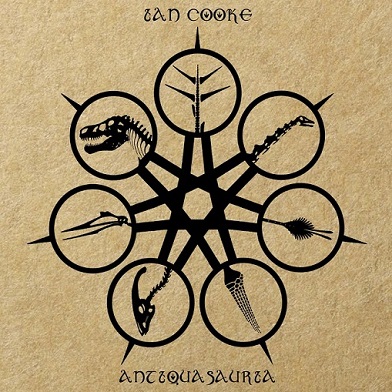 Автор: Mineralist 11/02/2018, 15:12
Классический музыкант (виолончель) Ян Кук так увлёкся наукой о динозаврах, что взял, да и записал целый альбом о нелёгкой жизни жителей Юрского периода. Поддержкой стала группа имени самого себя: гитара, бас, виолончель/ клавы, кухня.
Вот как пишет Вики о нём:


Цитата
Ian Cooke is a musician from Denver, Colorado, United States, born in Adelaide, South Australia. His band includes Sean Merrell (drums, vocals), Whit Sibley (bass, vocals) and Ian O'Dougherty (producer, guitar, piano). Cooke has collaborated with many Denver area musicians: Isaac Slade of The Fray, Paper Bird, Laura Goldhamer, The Gamits, Andy Thomas, Esme Patterson, Julie Davis and Joseph Pope III from Nathaniel Rateliff's band, and others. Cooke has shared the stage with artists such as Crooked Fingers, Flaming Lips, Dresden Dolls, Rasputina, Blonde Redhead, Paper Bird, Devotchka, Wovenhand, Shenandoah Davis, The Lumineers and The Head & The Heart, among others.
Студийная дискография
1) Antiquasauria (11 September 2015) Greater Than Collective
2) Cassowary and Fruit Bat book (October 2013) Popshop Records
3) Fortitude (January 2012) Greater Than Collective
4) The Fall I Fell (April 2007) Popshop Records

И вот это о парке Юрского, в частности:
Цитата
A musical journey through the age of dinosaurs
Though most often referred to as 'unique and endearing,' it has been well-documented for the past decade that songwriter/performer Ian Cooke is much more; a creative force to be reckoned with. New album, Antiquasauria raises the bar to delight Cooke's most fervent supporters with its scientific influence and genre-derying musical scope. Summoning Mesozoic creatures over the course of 10-songs and 40-minutes, Antiquasauria is a journey spanning nearly 100 million years and showcasing a vast diversity of life. Inspired by Holst's The Planets, and fueled by a recent collaboration with a modern dance company; Antiquasauria is a cerebral and primal musical synthesis celebrating life before history. Produced by Ian O'Dougherty, engineered by Chris Fogal, and featuring arrangements by Cooke and his band.
Демо-origami, чтобы послушать:
https://iancooke.bandcamp.com/album/antiquasauria
Музыкальным стилем выбран пост-арт-рок.
Месил замес человек в теме данного стиля и с опытом работы над 5.1.
См. Нил Вилкис, вот в той http://m-music.ru/index.php?showtopic=6592, и гуглите его по темам King Crimson, Yes, etc.
Синопсис.
Работа ручная. Как водится, фронт – тот самый якорь. Тылы придавлены по громкости. В них периодически добавляются партии того-сего, довольно выпукло. Но нельзя сказать, что слишком интенсивно: бывают пустоты и пробелы. Слышен недостаток динамических эффектов. Впрочем, статика тоже могла бы быть ярче.
Итоговый балл, думаю = 8.
Эскизы прикрепленных изображений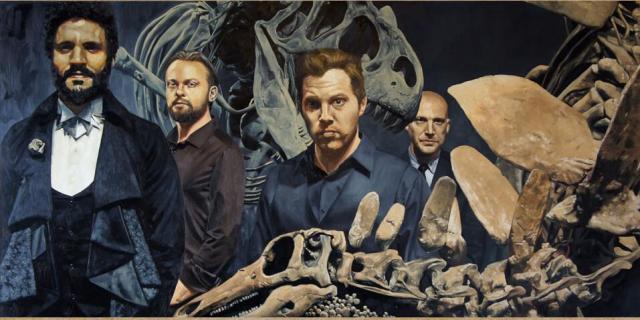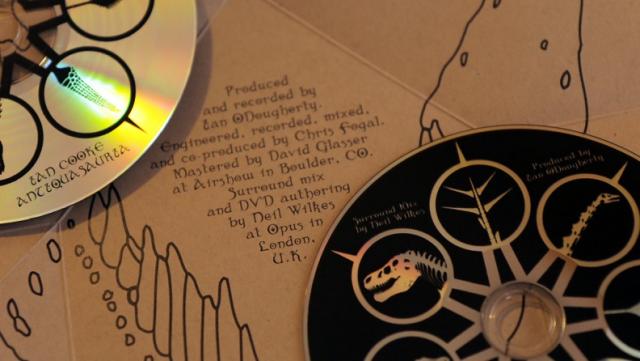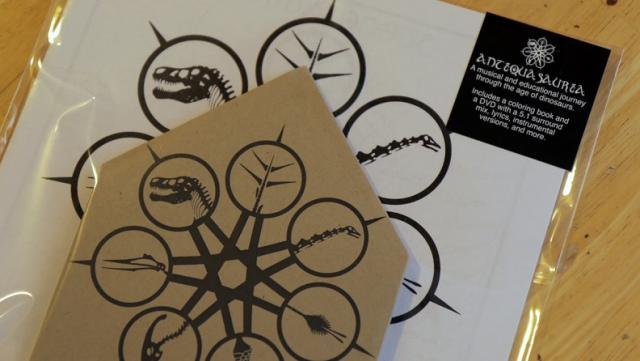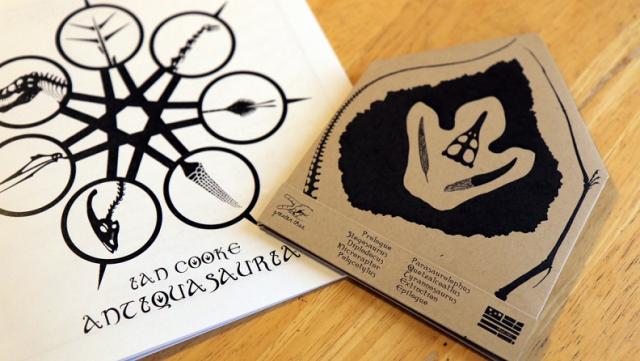 Прикрепленные изображения